The most important thing for us is that our daughters are happy, and they will be if we try to give them things they deserve, the things that will steer them towards good and beautiful, says mother Adisa
Sisters Lejla and Mirsada live in Potočari and for the last five years, they have attended classes at House of Good Tones in Srebrenica. Lejla plays the piano and, together with her older sister, sings in a choir. They hosted us in the apartment where they live with their parents. Their father Mirsaddoes not have a permanent job. He works as a construction worker for daily wages, while their mother Adisa earns money for her health and welfare insurance by growing raspberries. However,they are satisfied with what life has given them.
In fact, having been given some land for use which happens to be close to the building where they live, Mirsad planted the five dunam of raspberries, that they sell on the market and earn additional money. Everybody workson the raspberry farm and the sisters earn their allowance by helping their parents.
"We pay them to pick raspberries. It is better to pay them than someone else. We teach them what it means to earn money. We teach them about values, work, money…" says Adisa adding that raspberries must be picked early in the morning before the temperature rises and they have to be put in a cold storage fast.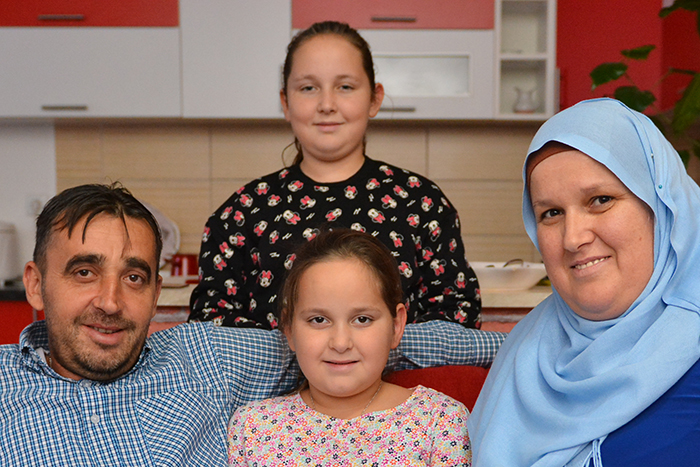 After they moved to Potočari from Tuzla, where they had met and got married, Mirsad and Adisa made everything out of nothing. They say that in Srebrenica one can live from their work, but it is important to be brave, start a business and not expect help from the outside.
"Life is not expensive here. Anywhere else, for example, we would have to pay for music lessons. Elsewhere, a bus fare is more expensive, expenses are higher, traffic jams are unbearable in big cities… This is rich area, it is clean and preserved. We pick a hundred kilos of mushrooms and sell everything. We make two hundred jars of marmalade and sell all of them. Apart from raspberries, we have a greenhouse. Whatever we don't use, we sell. It is difficult, one has to work a lot, but I am a happy man. I have two lovely daughters and a happy marriage. I can provide for everything else with my two hands," says Mirsad. His wife adds how they always miss their neighbors from Potočari when they go somewhere, regardless for how long.
It is not as bad here as people say and we do not plan to leave. My husband worked in Finland for a while, but he came back fast… I remember, our daughters were sad when he was abroad. We like it here, and whenever we go somewhere, we can hardly wait to come back home."
Lejla was born in 2008, and her sister one year before. Both grew up in Potočari and in their birth certificate Zvornik is registered as the place of birth. Apart from helping their parents with raspberries, together with them, they pick mushrooms and blueberries. They helped their parents back when they tended sheep.
The most important thing for us is that our daughters are happy, and they will be if we try to give them things they deserve, the things that will steer them towards good and beautiful, and House of Good Tones is a place where they can find such values for sure. They are not only learning how to sing and play, but they are attending a German language course, which helps them in school, says Adisa.
While Mirsad is speaking about life in Srebrenica and about difficulties related to raising children, the certificates and awards with the names of his daughters find their way to the table. We see the recognition awarded on the occasion of the Day of the Municipality of Srebrenica relating to the results achieved representing the town on national and international competitions in different fields. We see medals and Lejla's paintings. The works are mostly abstract, with a lot of yellow and straight lines. We see student reports with recognitions for excellent grades and discipline, while the photographs show the trips to concerts and music camps.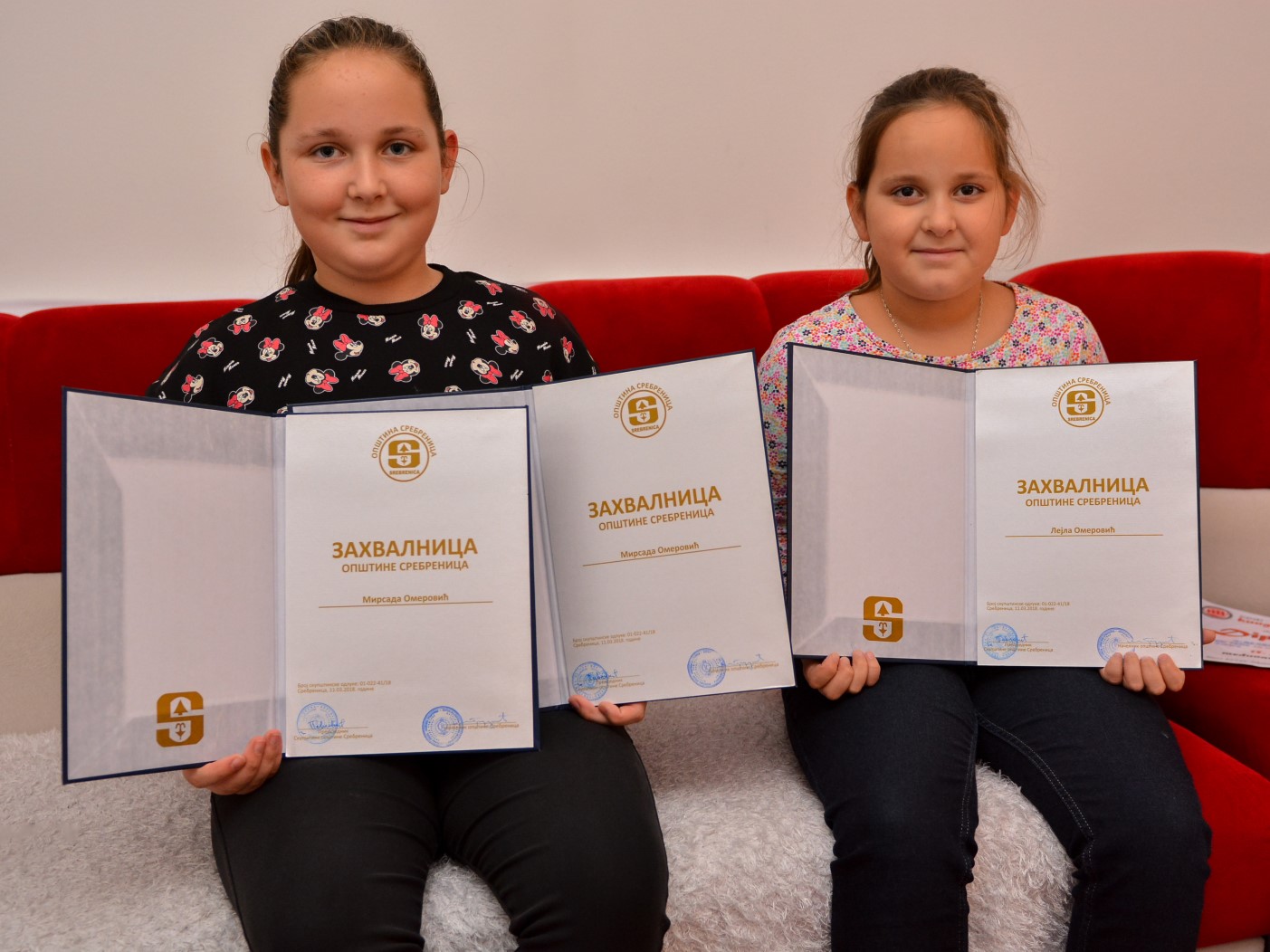 "We had the best time when we travelled to Zagreb. We performed in a large concert hall. The hall was full and everyone was listening to us perform the songs that we practiced. It was beautiful. There we reconnected with friends who were our guests in Srebrenica during the music camp. We had concerts in Sarajevo many times, we performed in Konjic. We are never tired of playing and singing, so we often practice at home, when we have time", says Lejla talking about her and her sister's experience during their performance at the concert of House of Good Tones at the Lisinski hall.
Their room is tidy and decorated. They show us the keyboard and medals. Everything is about school, music and sport. Recognitions and "house rules" are hanging on the wall. When I ask them what "house rules" are, they say it was a present from their parents. Their mother adds that it is important to know the schedule, in order to find time for homework and for fun. They tell me they don't find it hard to work with their parents, and they say they find it useful both for themselves and for their family.
House of Good Tones is the safest place for children in Srebrenica. If there were not for that place, the only thing our children would have would be a parking lot. The only place safer than House of Good Tones is their home, says Mirsad adding he does not worry at all when his daughters travel to a concert or a camp.
"We feel safe as if we were with them. In the beginning we worried, but in time, as wedeveloped trust, we stopped worrying. In Srebrenica, people had unpleasant experiences with organizations and associations, so they are a bit reserved when it comes to that."
Mirsad keeps checking if his younger daughter fell asleep, because she has been silent for a while with the head leaned against his shoulder. He tells us how he is constantly trying to talk to his children. They discuss all topics and do not keep secret, because, as he says, they can only be afraid of what they do not know, but if he makes everything familiar, there is no room for fear. Upon hearing that, Lejla laughs.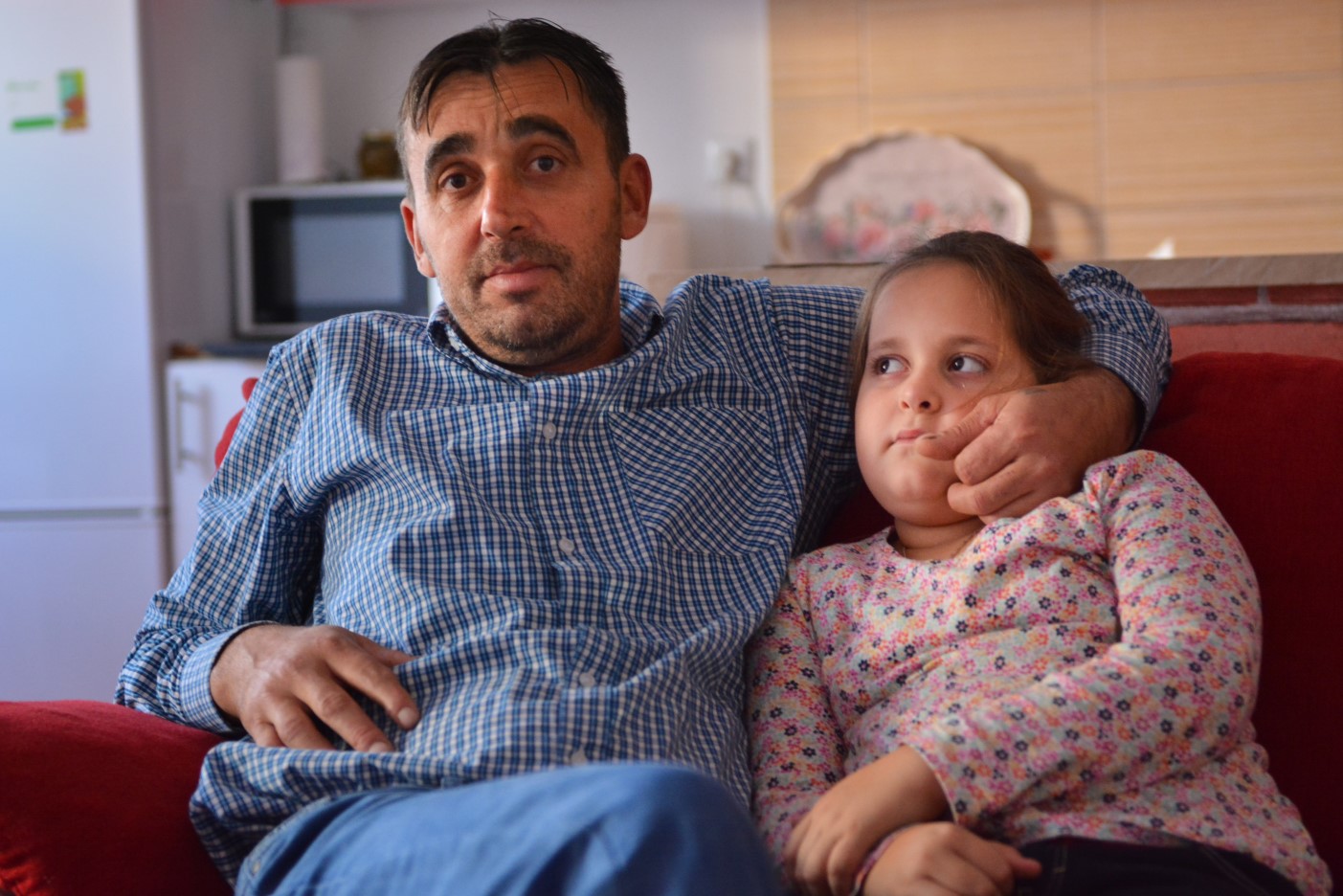 Although it is winter time, the sky is clear and it is warm. With a cigarette in his hand, Mirsad is taking us to the raspberry farm. He tells us about the works he must finish before the snow. Mirsad picks a couple of leftover raspberries and gives us to try. While we are walking among the rows, we stop to see where a senior citizen's home is being constructed…
It is the time of the year when it gets dark fast,so we hurried to pack, said goodbye to our hosts and left Potočari for Srebrenica. We see just few lightbulbs in the buildings, so it is easy to conclude that houses like this one are rare, the houses whose residents say more about themselves by actions than by words, happy with what life has given them in the place where they were meant to be. On the other hand, many others are packing their suitcases and leaving the town to those who will fill the capacities of the senior citizen's home.