David Fernandez and Amaia Magueregui from Spain, who have been in Bosnia and Herzegovina for three months, visited "House of Good Tones" in Srebrenica. They are making a documentary movie "School for Everybody".
The guests from Spain arrived to Bosnia following the story about the education system, which is, according their words, one of the most complex systems in Europe. They recognized "House of Good Tones" as a specific center in B&H where children and youth in Srebrenica could enjoy education and music activities which are not offered in regular schools and do not exist in the town.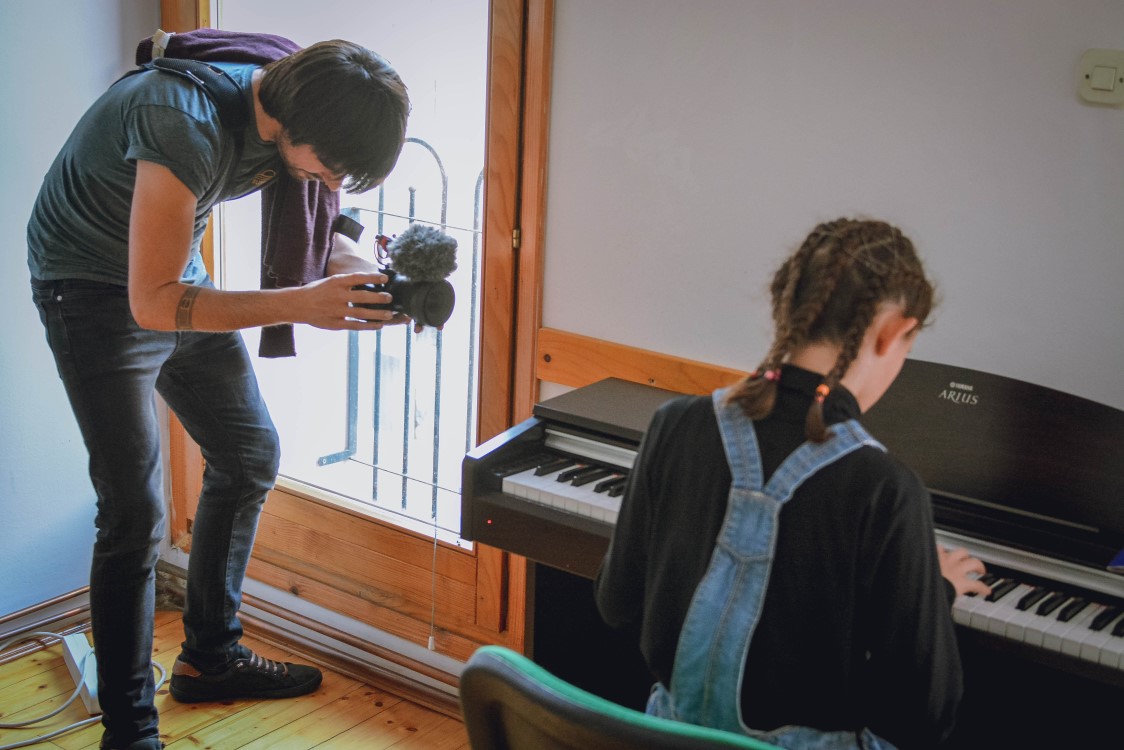 "We discovered the story about divided schools and decided to come to this country. The more we researched, the more we discovered that the education system in B&H is one of the most complex in Europe. We did not know anything about it and now, we want to tell a story about individuals and groups who work well, about the problems which exist and about the country in general. We were kindly hosted in "House of Good Tones" and the projects which have been implemented here for years are very useful, necessary and important for every child", says Fernandez.
This is the second documentary movie by this Spanish duo. They produced "Searching for Superman" earlier.