During his two-day stay at "House of Good Tones" in Srebrenica, Andreas Knapp, the awarded photographer from Germany, an activist and the member of El Sistema Europe, said that it is important to have a project in Srebrenica that is full of joy of life and the beauty of creating music, because that is a path to recovery of human and social values.
"At "House of Good Tones", I experienced joy witnessing the process of the creation of music that teaches children how to be better developing the key skills. This process gathers good people who learn from each other, teach each other the key skills, which makes this house the house of the future", said Knapp who added how, during his stay in Srebrenica, he also visited a kindergarten in Bratunac, where he attended music workshops for children.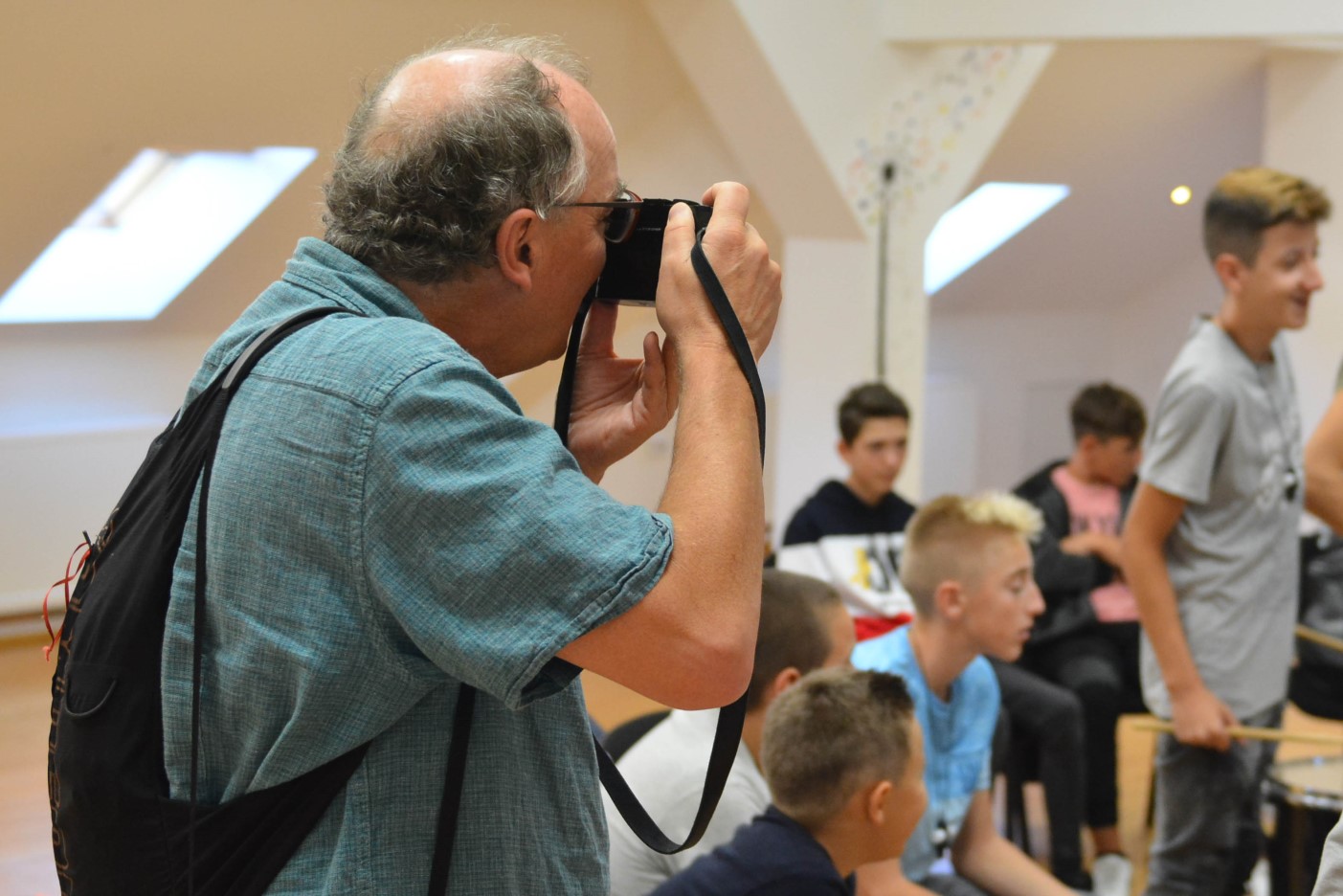 Andreas Knapp has implemented numerous photography projects. He pays especial attention to the relation between music, film and photography. His photographs have been published in some of the most influential world media – New York Times, Frankfurter Allgemeinen Zeitung – and he has contributed to film – Trip to Asia – as a director of photography. In his professional life, he has organized numerous music and cultural events in Europe, Asia, Africa, America and South America and he has collaborated with Berlin Philharmonic.