"In House of Good Tones, we have a chance to take part in creating the content and to enjoy in it.

Nejla
"In Srebrenica, everybody is nice, we all know each other, and if somebody asked me why it is important to visit Srebrenica, I would say because of people, because of Guber, because of the Perućac Lake, because of House of Good Tones", says Nejla, a teenager who lives in Srebrenica, whose hobby is painting and who does not have any problems with Math.
Nejla has been coming to House of Good Tones for five years. She has learnt how to play the piano and the accordion and she is an active member of the choir. She lives in Srebrenica with her parents and her brother and she is sad that her town does not offer more content for children and young adults.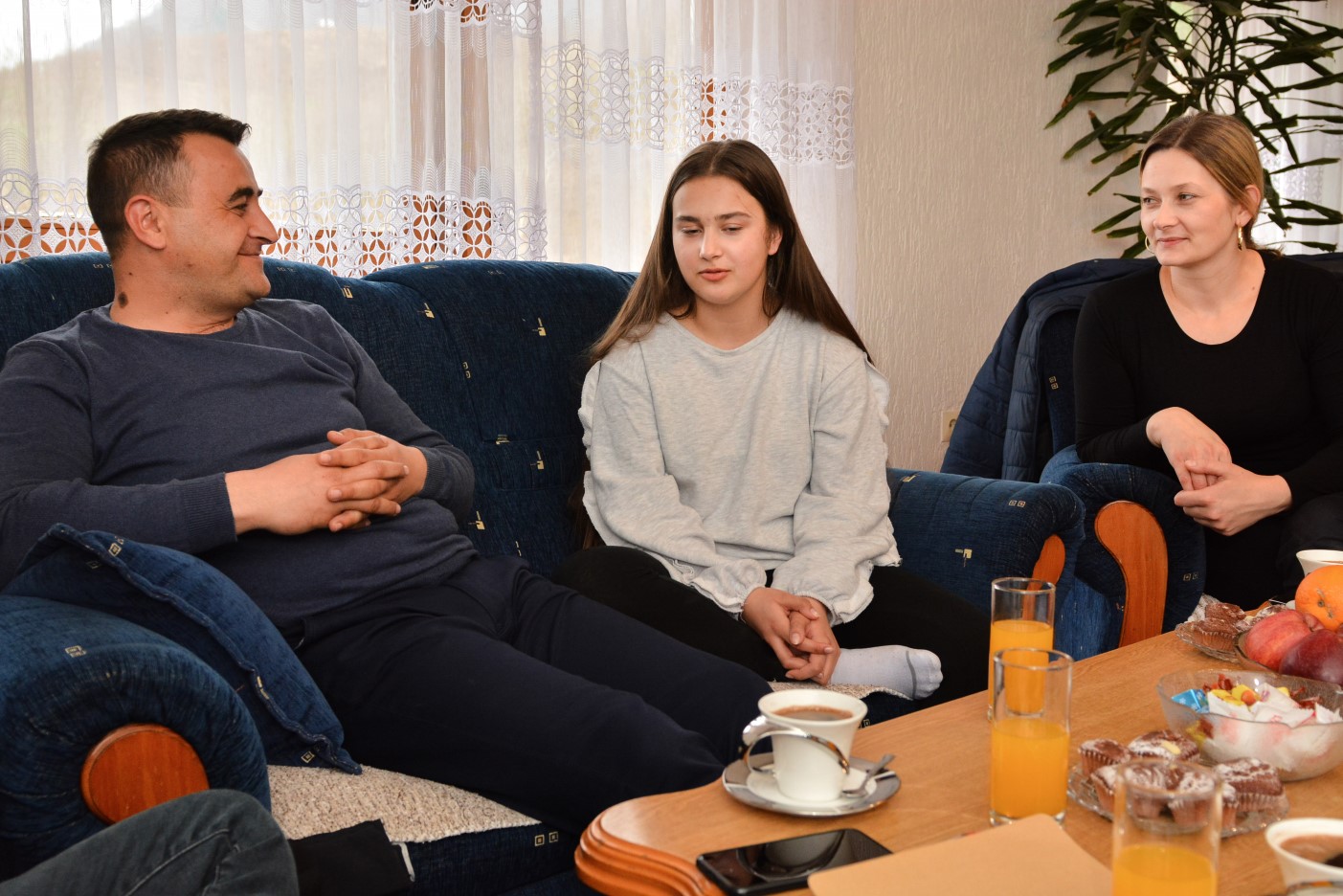 "They exaggerate when they say that there are no young people and children in Srebrenica. We are here and we want to create a town for ourselves. But, very often we do not have a chance to find content that we like. We usually spend summer holidays doing nothing. We visit Guber, it is nice and refreshing up there, but we also need more dynamic content, that will help us grow and learn", continues Nejla whose father works at the Ministry of Interior and mother at a local market.
When she talks about school, she says that she does not have problems with Mathematics and Physics, while she is not interested in Biology, Geography and History. She learnt English watching movies and listening to music, so everything she did at school just improved her knowledge.
"At school, I study some subjects only because I have to. I wish people came to House of Good Tones and saw how we have fun. Unlike in regular school, where everything is predefined, in House of Good Tones we have a chance to take part in creating the content and to enjoy in it. Teachers ask us which songs we want to practice and we have a choice, and the piano, accordion, guitar, drums lessons are adjusted to us. We have fun and we learn a lot."
While we are talking about her life in Srebrenica, she is showing us the pictures she drew in art classes and during the breaks between classes. She received an award for one of them for the Independence Day. She painted a horseman riding a white horse and carrying a flag. In his shadow, there are the symbols of Bosnia and Herzegovina – the Old Bridge, tombstones, fortresses, rivers and mountains.
"I drew some of my pictures by accident, during the breaks between classes, or in classes when I was bored, but I was working on this one for seven hours, I paid attention to every detail. That is how I do it when I care. That is how I'm learning to play the musical instruments, because I like it and it is important to me", says Nejla. Her mother is sceptical that her daughter will save all of her works, so she takes pictures of them and shows them on the phone.
Ever since she joined House of Good Tones, Nejla has travelled to Germany, Slovenia, Croatia. She fondly remembers the performance at the Lisinski hall in Zagreb.
"We were great at Lisinski. We practiced a lot and we believed in our performance. The audience was thrilled. After the concert, we were so tired we immediately fell asleep. We performed in many cities in B&H. We were in Sarajevo, Mostar, Konjic, Zenica, etc. I remember, once, we stayed up until midnight, and our teachers brought us pizza. It was fun. In Germany, for example, we spent wonderful time with our peers, who told us about the life in their town and they were happy to hear about life in Srebrenica. We thought them some of our language", says Nejla, who mostly spends her summers at the Perućac Lake.
"The Perućac Lake is deep and wide and one should be careful. We have a boat and in summer we spend the whole day on water. Those are the places where I'm growing up and I enjoy them very much, but I like the town and I wish there was more space in the town, for us, the young, because otherwise, we will be bored and we will leave."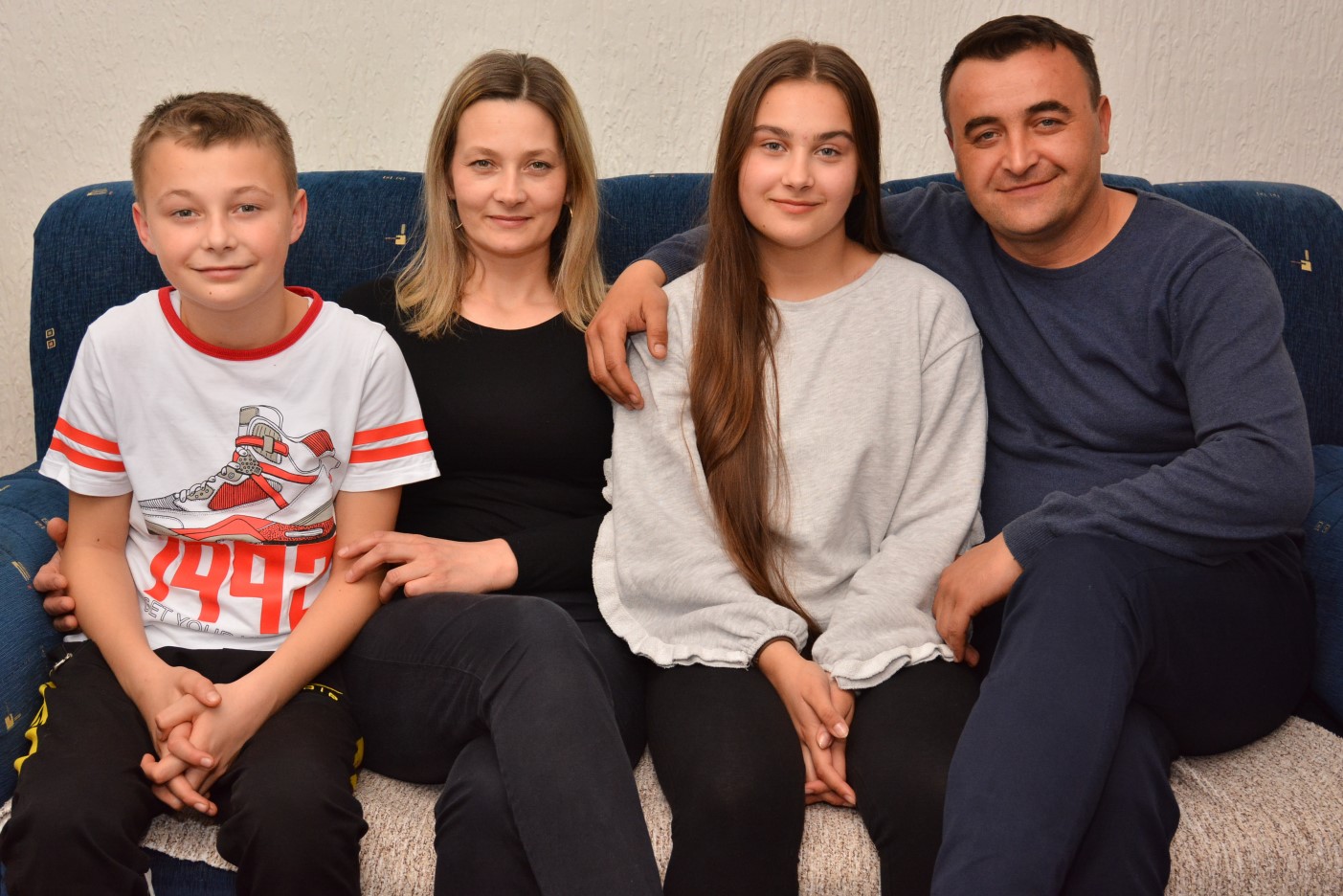 During the upcoming summer holiday, Nejla plans to read books and watch movies. She admits that the school reading list is not always interesting and she wishes the program was adjusted to her age. Therefore, her summer challenge is to find books more appropriate for her age and preferences and which were made into movies.
We mentioned that, three years ago, House of Good Tones organized a 7-day music camp for children from Srebrenica, Bratunac and Potočari, when children from Serbia, Croatia, Germany and Austria were their guests. A couple of hundreds of teenagers participated in the camp and all of them together gave a concert at the Cultural Center.
"Unfortunately, I attended the camp only the first two days, and then I had to leave Srebrenica. What I saw and experienced was unique and those are the things we would gladly participate in during summer, but there are less and less such occasions," Nejla concludes.
When she graduates from high school, Nejla would like to study in the USA. Her parents think it is too far away, but they do not have any doubts whether to send their daughter to study abroad, because, as they say, there are more opportunities out there. Wherever she ends up, she will take the memories of growing up in a small town where many good tones were played from her heart.