"The best indicator of how much they like music lessons is the fact that they go there by themselves, at their own initiative, I do not have to remind them or insist.

Jasna Avdić
Jasna and her husband Mustafa came to Srebrenica in 2005. At the time, Mustafa got a job at CIMOS, which brought him to this town. Although now he works in Tuzla, he does not have any plans to move away. Jasna, however, started working at the local kindergarten as an intern, two years after they arrived. Today, she is a kindergarten teacher with many years of experience and she says that people around her make her happy. Their three children, Lamija, Zerina and Haris, take music lessons at House of Good Tones. Their daughters are learning how to play the guitar and the piano and they are the members of the choir, while their son is getting his first music lessons at the kindergarten, where he practices music with teacher Goran.
In their apartment, the guitar and the keyboards found their place in one corner. Jasna greeted us saying it was not easy to come to Srebrenica and start a life, but now it would be difficult if they had to leave it.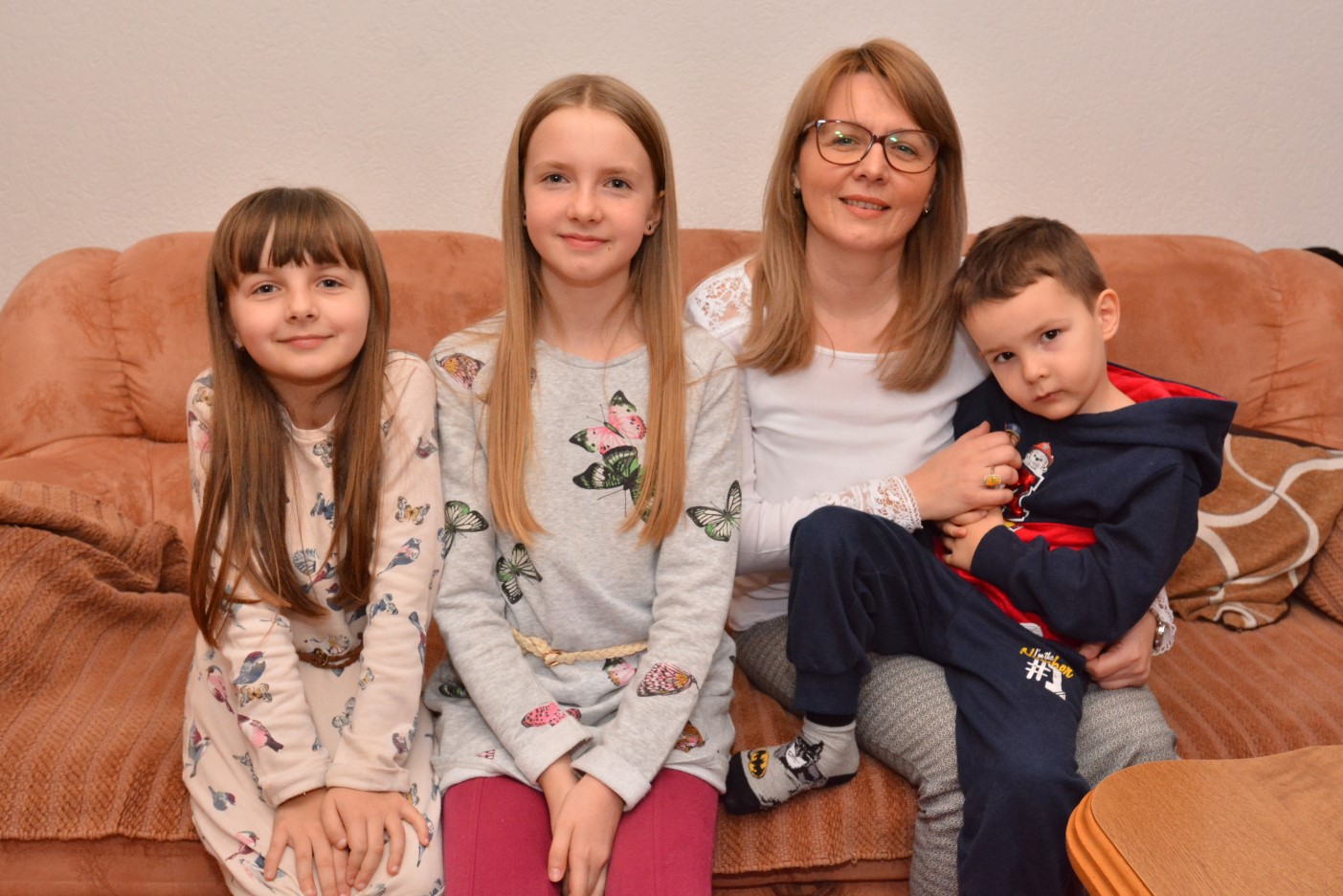 "I do not know where else I could live. We got used to living here; it is a small town and everything can be finished on the way home, from shopping to taking care of administrative obligations. Whenever we plan a holiday, we plan to spend a part of the holiday in Srebrenica, where we feel the best. When we are somewhere else, at our parents' place or abroad, children start asking when we will return to their Srebrenica. It was difficult to decide to come and live in Srebrenica, but now we are happy and we do not plan to go anywhere else. This is our home."
The screeching of two pet parrots creates lively and entertaining atmosphere in their home. Lamija and Zerina take care of them, feed them and play with them.
Jasna says that she has never had any problems in Srebrenica. She has a good relationship with parents and tries to give children in Srebrenica good kindergarten education. Her children always look forward to the activities that employees and teachers of House of Good Tones prepare for them and do not miss classes, which best shows their enthusiasm.
"We heard about House of Good Tones long time ago. Lamija was at the kindergarten at the time. Later she enrolled in the kids' choir and started playing the piano and Zerina followed her steps. So far, they have travelled to Konjic, Zenica, Sarajevo… some cities in Germany, Slovenia, Croatia… I trust people who work there; they create a Viber group and include parents when they travel, so we have the first-hand information and we can call whenever we need", says Jasna noting how, for the sake of low-income families, it is very important that all activities at House of Good Tones are free of charge.
"The best indicator of how much they like music lessons is the fact that they go there by themselves, at their own initiative, I do not have to remind them or insist. I am grateful to people who work there and who take care about our children. We all know how much music lessons cost… We have all that here, free of charge. This school helps our children become independent."
Although Srebrenica is a small town, people can find interesting activities if they want. In winter, Jasna usually spends her weekends at Guber, where children can play and enjoy fresh air and healthy, natural environment, while in summer they like going to the lake Perućac.
"There are not many people in Srebrenica, I wish there were more, but then, when you go to a larger town, it is unusual… We are not used to waiting at a supermarket or a municipality building. Here, we do not stand in line. There are many advantages to living in a small town. When I need someone to watch my child, I can always turn to one of my neighbors, and they will do me a favor. You get to love both people and neighborhood…"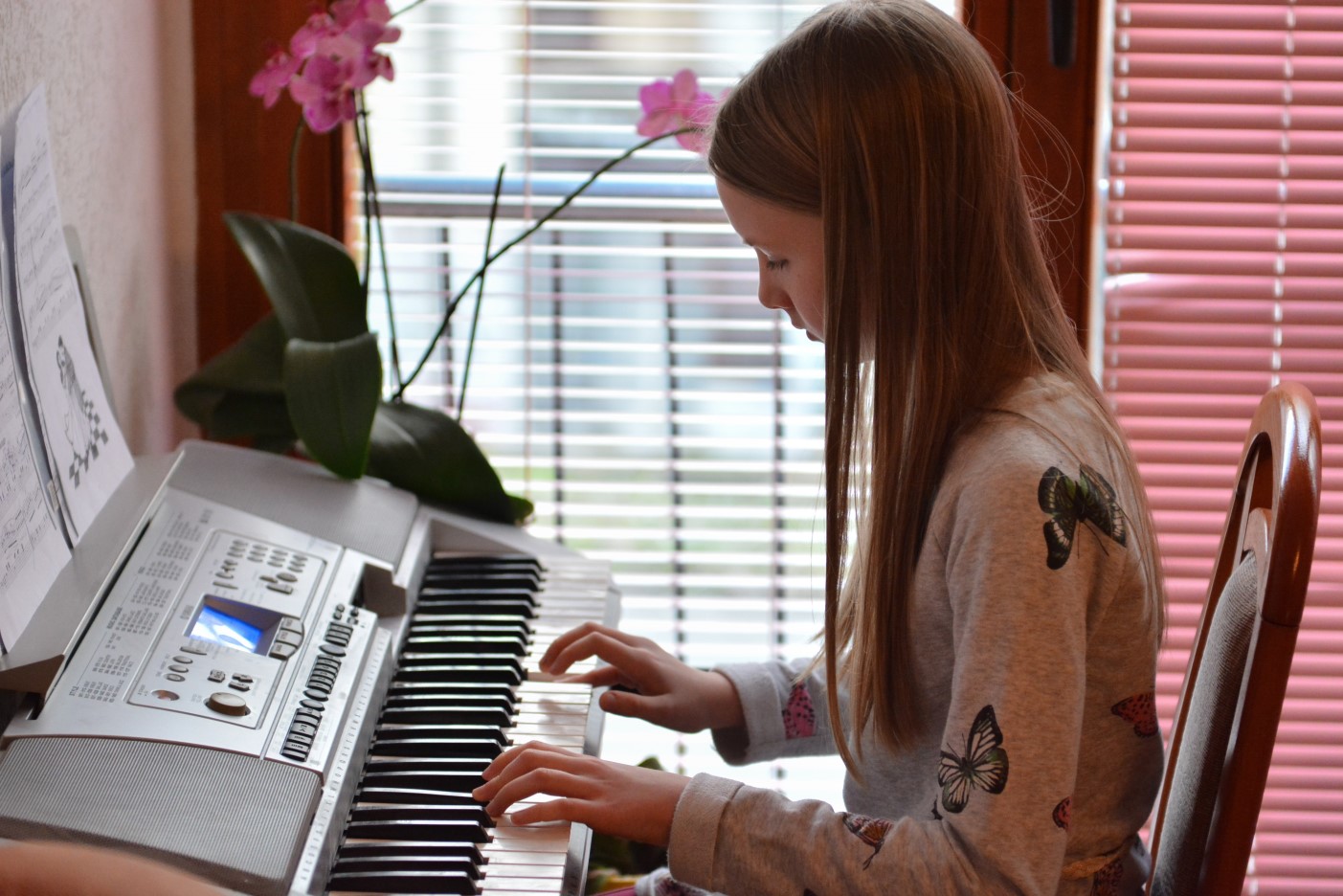 When we asked Lamija if she preferred choir lessons or piano lessons, she answered that she preferred the choir lessons, because of her friends, while her sister admits it is difficult to learn how to play the guitar, but she has just started and has no intention of giving up.
"When they performed in Zagreb, I had an opportunity to watch that… When I saw the shots from the Lisinski hall, that was packed, I cried. Children from Srebrenica deserve that", says Jasna praising the fact that House of Good Tones offers a program for parents as well.
"I attend fitness classes organized there twice a week. Since it is very stressful working with small children, it is like a therapy to me. I also get to see some dear friends. We use this opportunity to socialize and brainstorm some new activities for us."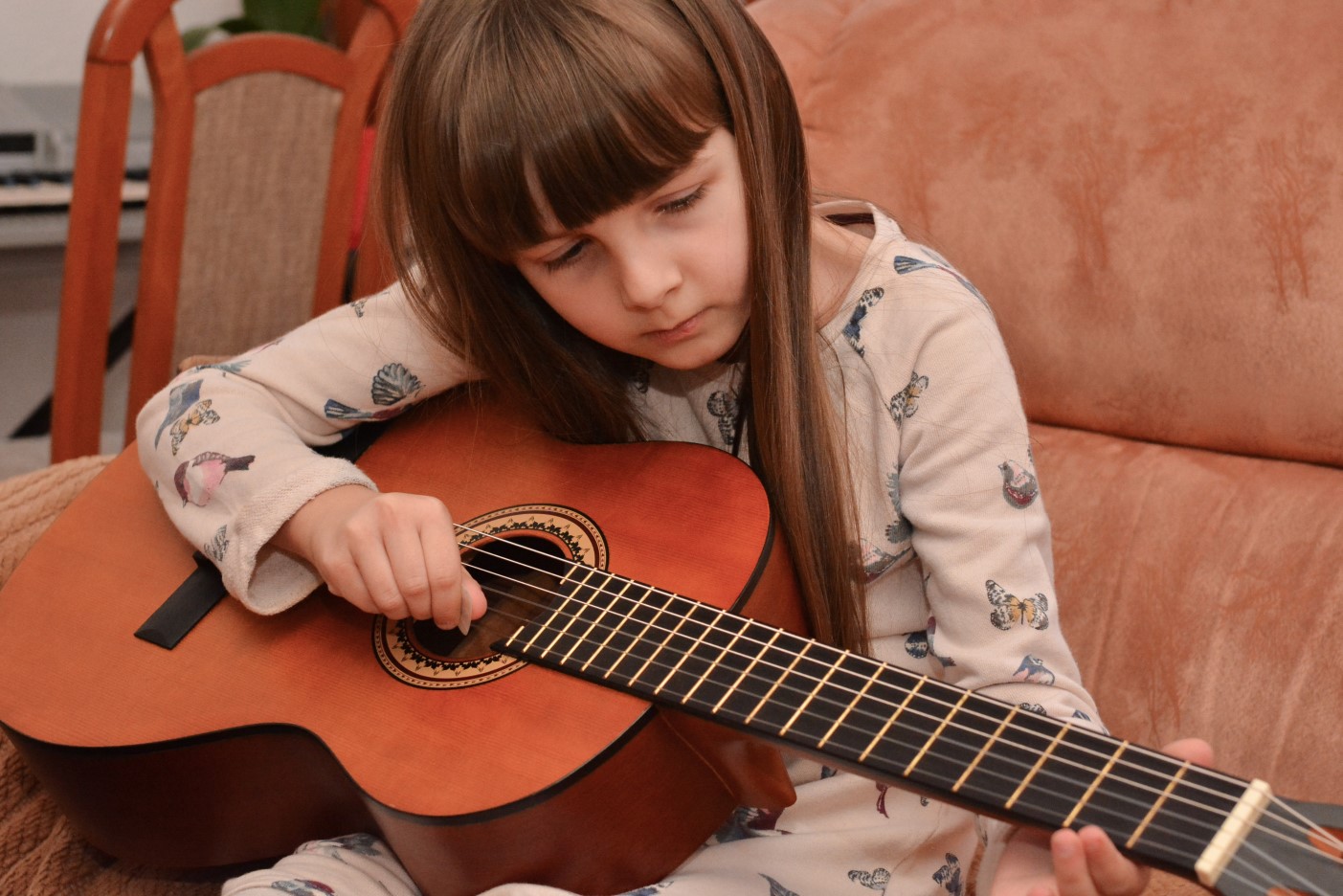 We heard more stories that showed that a new, better energy in Srebrenica is possible if people who like this town and want to live in it come together. On our way out, Mustafa sent his greetings from Tuzla, saying that there were many more positive stories in Srebrenica and we should tell them.
We left the apartment with the energy that gives reasons for optimism. Just a few moments later, walking down the street, we could hear music, songs and noise coming from the building of House of Good Tones, where, towards the end of the day, children will finish their activities and leave, carrying a smile and going their own way.